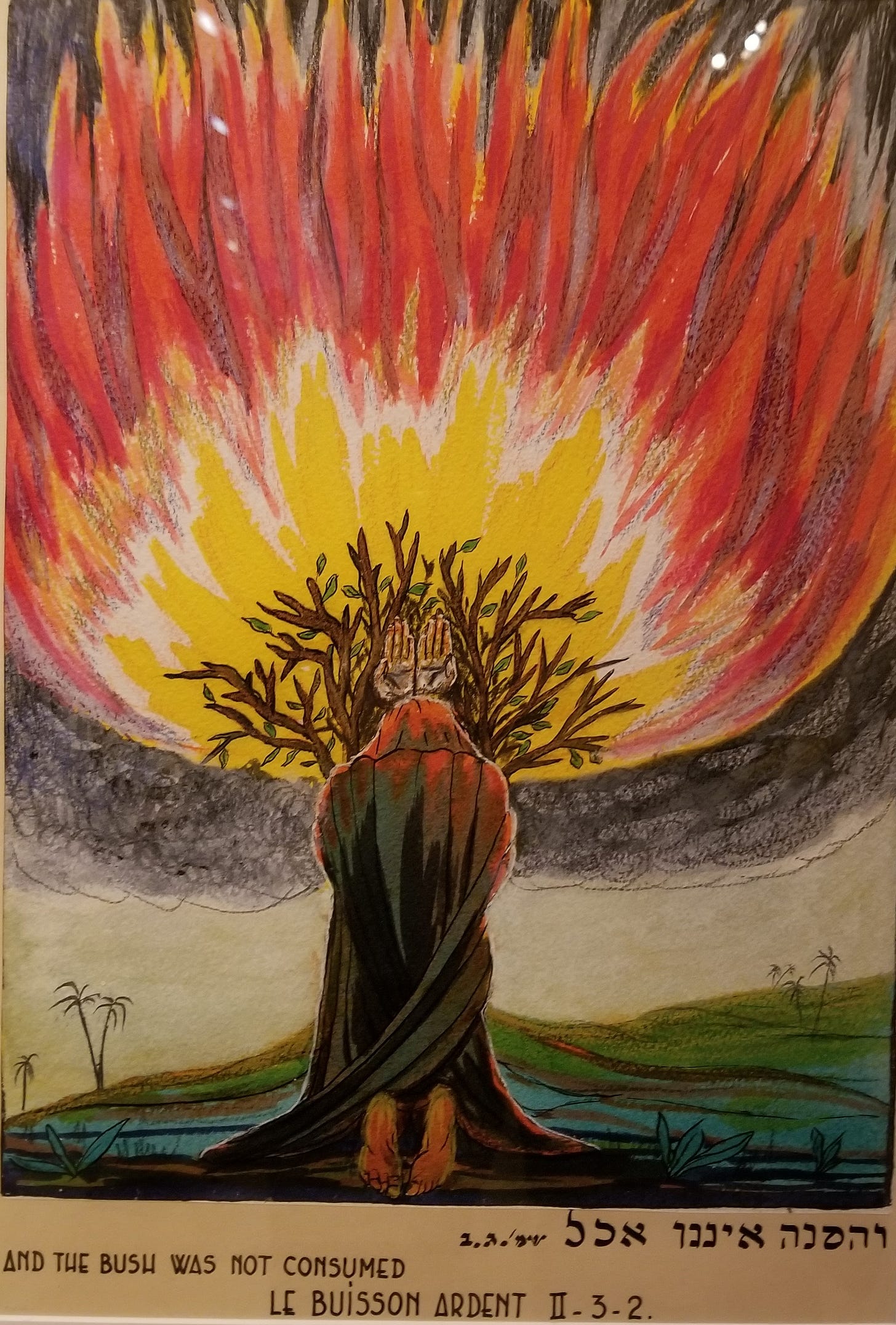 There's an incredibly arresting image in the Passover story that doesn't appear in the Haggadah at all. At the start of the biblical tale, God calls out to Moses, then a mere shepherd in Midian. God's voice emanates from an unusual place: the heart of an ever-burning bush. In the immortal words of Exodus 3:2, "And behold, the bush was on fire, but the bush was not consumed."
Some commentators understand this apparition as just a good way for God to get Moses's attention. But along with others, I think that the symbolism of the burning bush runs far deeper: It is a metaphor for the Israelites who Moses was called upon to save, and for their descendants throughout the generations.
For centuries, the Jewish people have been enslaved, abused, brutalized, and dehumanized. But not consumed. No matter how high the flames rose, they persevered together and the community lived on.
The bush was on fire, but the bush was not consumed.
It's an image that I think is well worth remembering this Passover, as we are acutely aware of the flames flickering outside our doors. It's also the message behind the illustration above, which I didn't choose by accident. The painting of the burning bush is by Carol Deutsch, a Belgian artist who beautifully illuminated a Hebrew Bible for his daughter's second birthday. He did not survive the Holocaust, but his daughter did, and when she returned home with her grandmother, they found that though the house had been ransacked, the illustrated Bible had been miraculously preserved. The masterpiece later made its way to Yad Vashem, where I snapped this picture.
The bush was on fire, but the bush was not consumed.
---
Over the last weeks, my colleagues at Tablet and I have been fielding countless queries from Jews scattered across the country and the world worried about making their own Passover seder for the first time. Some are young, some are old, and all are trying to capture the spirit of the holiday at a deeply trying time. Toward that end, here are some resources and readings that I've found helpful and that I hope you will too.
Resources
Reading
That's all for now! Until next newsletter, wishing you all a safe and meaningful holiday, wherever you may be. Chag kasher v'sameach.