Discover more from Yair's Newsletter
A dispatch covering politics, religion, and culture—with a Jewish twist. Come for the reporting, stay for the trolling of antisemites and suspiciously accurate financial forecasts and political predictions.
Over 4,000 subscribers
Bernie Sanders, The Left, and Anti-Semitism
Our national discourse on anti-Jewish prejudice is politicized and broken. Can Sanders help fix it?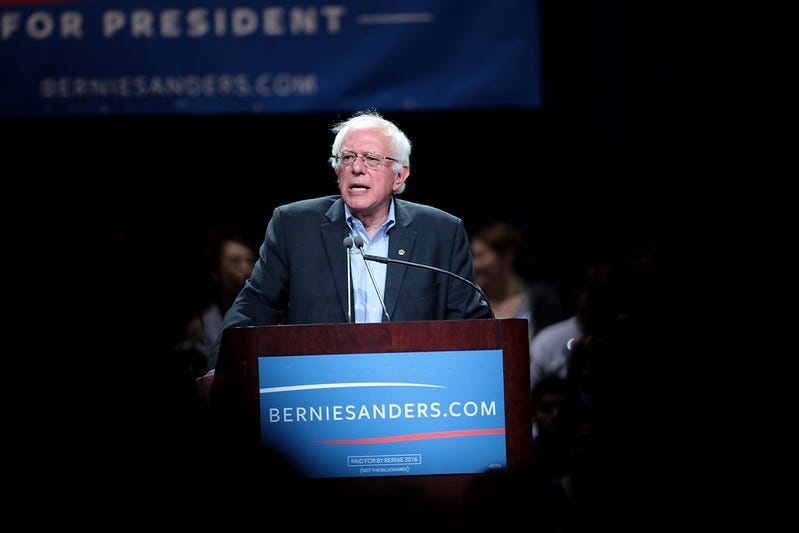 Yesterday, presidential contender Bernie Sanders published his first major foray into the subject of anti-Semitism. The piece says a lot of smart things, several essential things, and also some that are probably obvious to many who read this newsletter. What it doesn't quite do is tackle some of the tougher questions that will be facing many politicians who want to take anti-Semitism seriously: namely, the challenge of how to confront it when it comes from your own side.
In a deep dive for Tablet, I talk about why that matters, and what Sanders and others can do to make a difference in the fight. It's long and complicated, and I hope you'll read all of it, because the questions it grapples with aren't going away.
(Photo via Gage Skidmore)
---
My goal is to help as many people as possible understand some of today's most vexing subjects in plain English and without condescension. If you liked this piece and want to support this sort of journalism, please be sure to subscribe to get future installments directly in your inbox, and tell your friends about the newsletter.